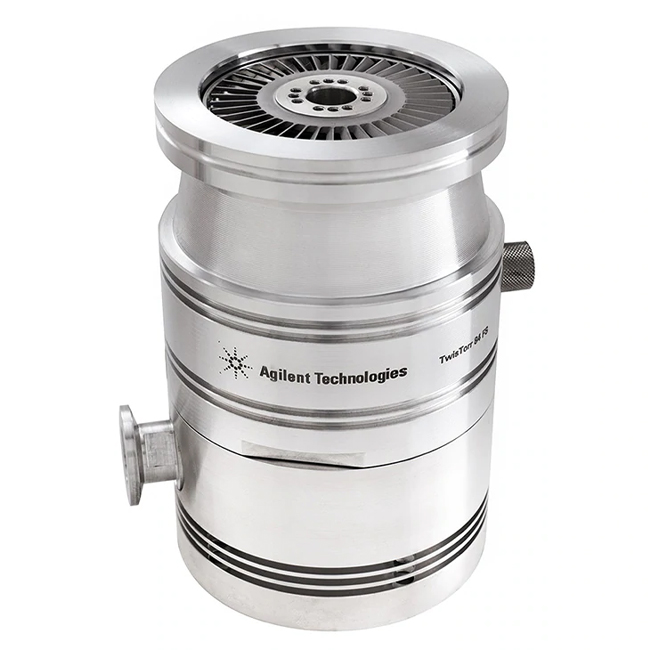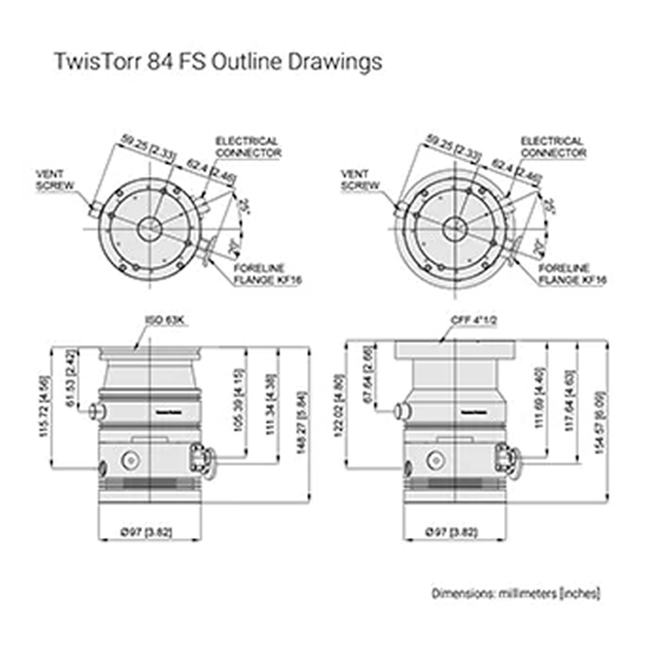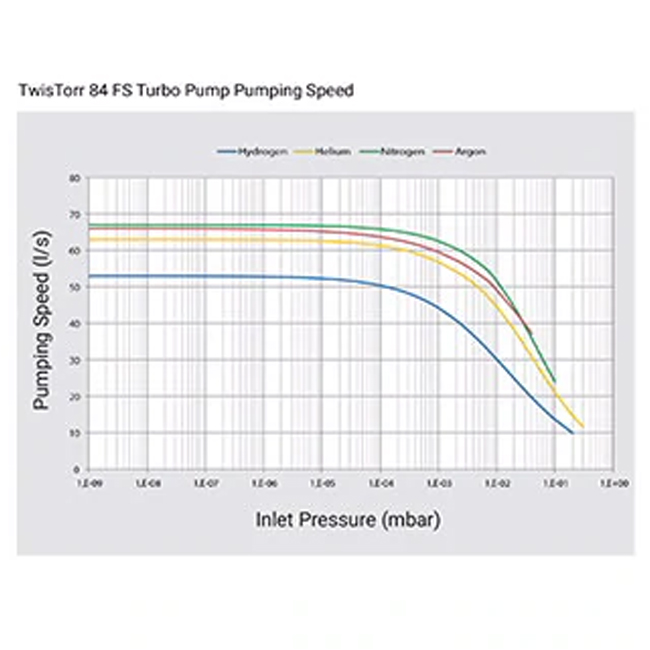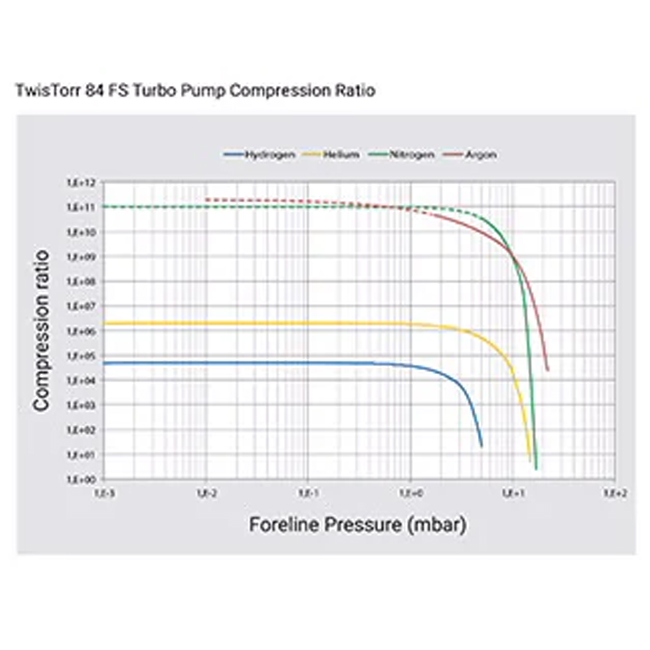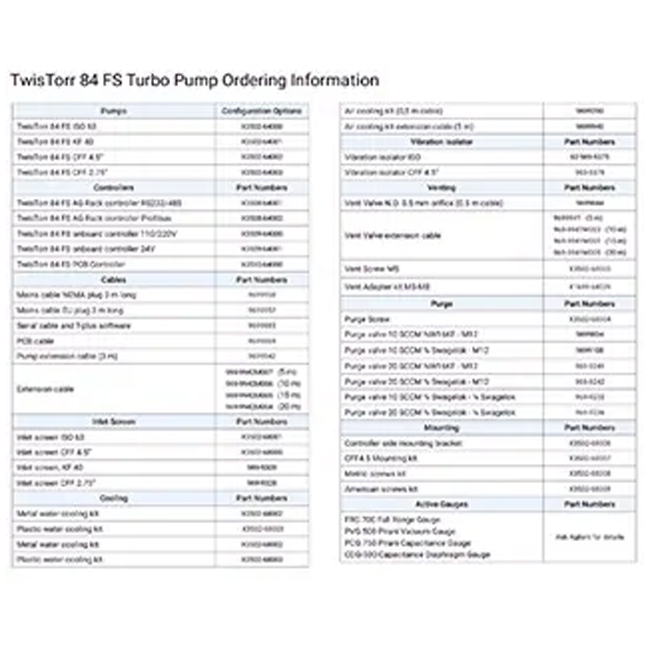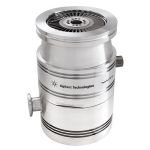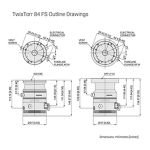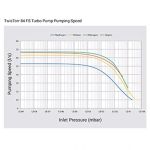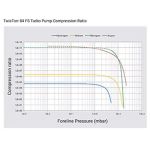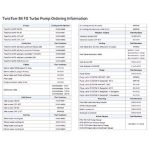 TwisTorr 84 FS
The Agilent 80 L/s turbo pump, TwisTorr 84 FS, combines TwisTorr drag stage technology and Agilent Floating Suspension (FS) to provide high performance, reliability, and economy. This 80 L/s turbo pump delivers high vacuum performance thanks to the synergy between turbo technology and innovative TwisTorr drag stages. Floating Suspension assures low vibration and acoustical noise for compatibility with sensitive instrumentation and work environments.
This small turbo pump is perfectly suited for a wide range of applications, including research and development, UHV systems, nuclear research and electron microscopy.
The TwisTorr 84 FS is available with onboard or rack controllers.
---
Features
Innovative TwisTorr technology – High compression ratio for light gases and very compact rotor design provides high performance and minimal system footprint.
High Foreline Tolerance – Permits use of smaller backing pump, thereby reducing system cost and size.
Agilent Floating Suspension – Low vibration and acoustical noise, optimal bearing working conditions, extended operating life all optimize cost-of-ownership, minimize system downtime, and assure stable performance over time.
Unique bearing & dry lubrication – Maintenance free, oil free; allows installation in any orientation.
Copper water cooling channel (optional) – Eliminates corrosion risk and optimizes heat transfer, and reduces water consumption and cost of ownership.
Typical Turbo Pump Applications
---
Specifications
Pumping speed:
N2: 67 l/s
He: 63 l/s/
H2: 53 l/s
Ar: 66 l/s
With CFF 4 ½" or ISO 63:
N2: 56 l/s
He: 46 l/s
H2: 40 l/s
Ar: 57 l/s
With CFF 2 ¾": With KF 40:
N2: 49 l/s
He: 38 l/s
H2: 36 l/s
Ar: 44 l/s
Gas throughput at full rotational speed (with recommended forepump)
Air cooling (35 °C)
N2: 100 sccm
Ar: 70 sccm
Water cooling (25 °C, 65 l/h)
N2: 100 sccm
Ar: 70 sccm
Compression ratio:
N2: ≥1 x 1011
He: 2 x 106
H2: 5 x 104
Ar: >1 x 1011
Base pressure* (with recommended forepump)
<5 x 10-10 mbar (< 3.75 x 10-10 Torr)
Inlet flange
CFF 4 ½" O.D.
ISO 63
CFF 2 ¾" O.D.
KF40
Foreline flange
KF 16 NW
Rotational speed 
81,000 rpm (1350 Hz driving frequency)
Start-up time
<2 minutes
Recommended forepump
Mechanical: Agilent DS 40M – DS 102
Dry pump: Agilent IDP-3, SH 110
Operating position
Any
Operating ambient temperature
+5 °C to +35 °C
Relative humidity of air
0 – 90 % (not condensing)
Bakeout temperature
120 °C at inlet flange max. (CFF flange)
80 °C at inlet flange max. (ISO flange)
Lubricant
Permanent lubrication
Cooling requirements
Air Cooling:
Air flow temperature +5 °C to +35 °C
Water Cooling:
Cooling water temperature: +15 °C to +25 °C
Minimum flow: 65 l/h (0.30 GPM)
Pressure: 2 to 4 bar (45 to 75 psi)
Noise pressure level (at 1 mt at full speed)
40 dB(A) *
Storage temperature
-40 °C to +70 °C
Max altitude
3000 m
Certifications
CE, C-CSA-US, RoHS compliant as per 2011/65/UE
Weight kg (lbs):
Pump ISO 63:
Pump CFF 4½" :
Pump CFF 2 ¾":
Pump KF 40:
2.5 (5.5)
3.5 (7.7)
3.34 (7.35)
2.37 (5.22)
---