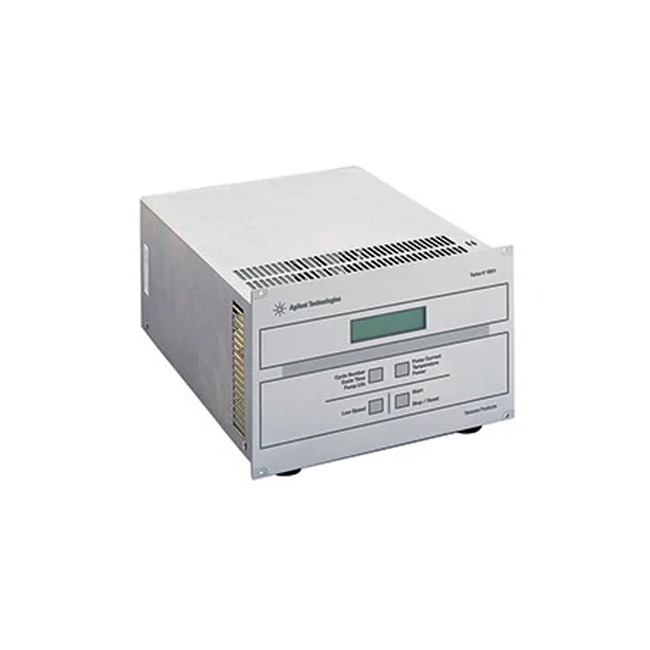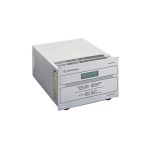 Turbo-V 1001 rack controller
Agilent Turbo-V 1001 rack controllers are microprocessor-controlled frequency converters with self-diagnostics and protection features that ensure the highest degree of reliability. The compact, ½ rack unit has a multifunction alphanumeric display for pump status and error code analysis. The front panel has a two-line dot matrix LCD display with back lighting, which displays rotational speed, current, power, and bearing temperature. The microprocessor also acts as a pump cycle log, and can display the number of vacuum cycles, the cycle time for the current cycle, and the total operating hours on the pump. Remote operation can be accomplished with logic level contact closures and with optional computer interfaces.
---
Features
Drives the TwisTorr 704 FS and 804 FS pumps, the vent valve, and the cooling fan.
Universal voltage, the controller can auto set according to the input voltage, providing flexibility for easy installation worldwide.
Three-dimensional pump control software provides maximum flexibility, speed, and simplicity – always the best throughput and compression performance according to pump operative conditions.
RS-232/485 communication protocols and Profibus (options).
Allows the pump to interact with the system controls (remote I/Os).
Enables the pump to be operated via PC with A-plus software.
Allows development of own customer software.
Rotor real speed reading.
Continuous pump speed reading after the stop command.
Normally open vent valve drive.
---
Specifications
| | |
| --- | --- |
| Input voltages | 100 ÷ 240 Vac |
|   | 50/60 Hz |
| Maximum input power | 800 VA |
| Output voltages | 56 Vac, 3 phase |
| Output frequency | 633 Hz |
| Maximum output power | 450 W |
| Startup power | 450 W |
| Operating temperature | +5 ÷ +45 °C |
| Storage temperature | -20°C ÷ +70°C |
---