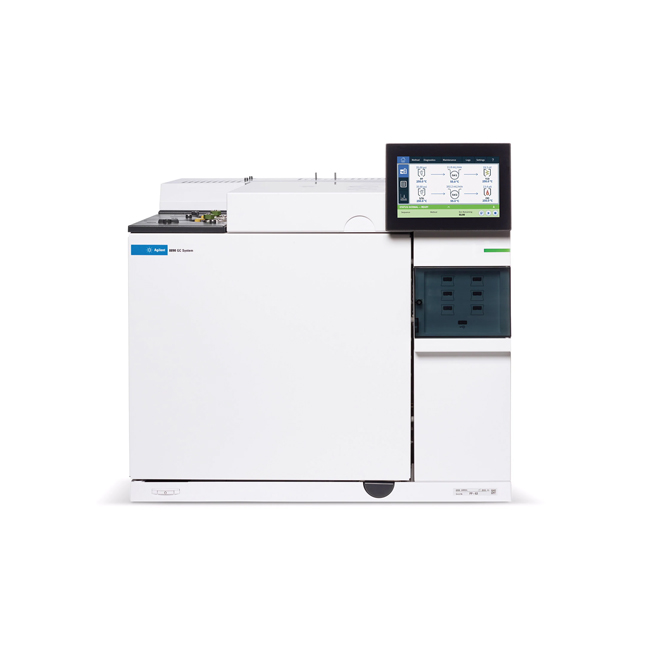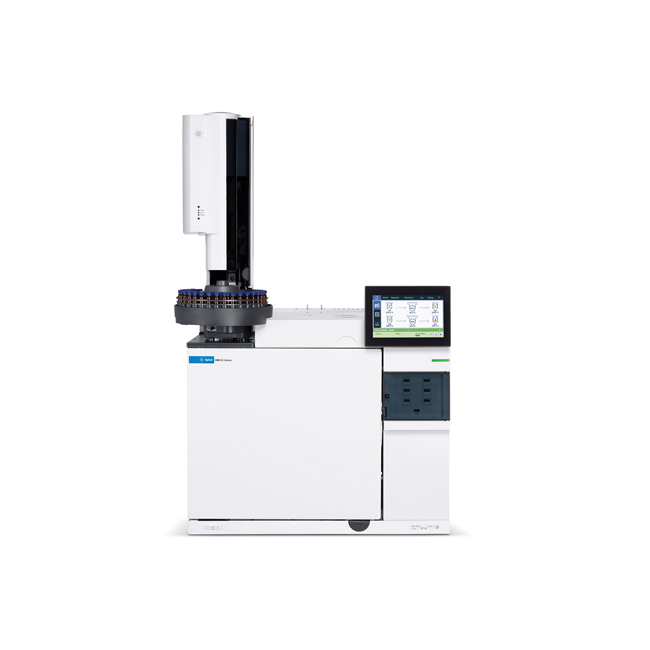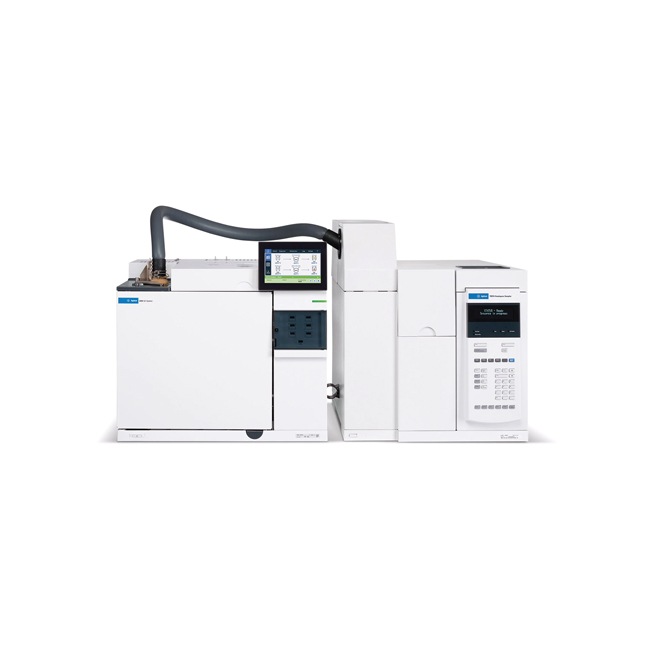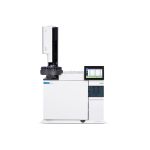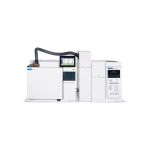 8890 GC System
The Intuvo 9000 Gas Chromatography (GC) System is designed for fast gas chromatography throughput while simplifying your laboratory workflow. Eliminate column maintenance and change columns in less than a minute with Intuvo's click-and-run connections. Faster cycle times through ballistic direct-heating ensures reproducible chromatography and allows for higher throughput in the laboratory.
Intuvo's built-in intelligence reduces operational and maintenance costs through its self-guided diagnostic troubleshooting and early maintenance feedback. Smart Keys will identify the exact instrument configuration and column parameters to reduce user error.
---
Features
The browser interface provides remote connectivity enabling you to monitor your GC system, check system logs, and perform diagnostics tests, from inside, as well as outside, the laboratory.
The full-function touch screen gives a visual report of the system configuration letting you update methods and sequences, perform maintenance routines, and check instrument status.
Built-in intelligence autonomously monitors the health of the system, alerts the user of potential issues before they affect chromatographic performance, and offers helpful step-by-step guides to resolve issues.
Unique 6th-generation microchannel-based EPC architecture provides a significant improvement in reliability and longevity against gas contaminants such as particulates, water, and oils, extending the life of the instrument consumables.
Capillary Flow Technology (CFT) provides unique gas flow connections for multidimension gas chromatography (GC x GC/Deans Switch), comprehensive two-dimension gas chromatography (GC x GC) with flow modulation, and backflush at the beginning, middle, or end of an analytical column that are oven mountable and very low thermal mass.
Single filament TCD that doesn't require a separate reference gas, or manual potentiometer adjustment, yet provides a stable baseline with a minimal amount of signal drift commonly seen with valve switching.
Autoranging FID provides the ability to detect and quantitate from percent levels to parts per billion (ppb) in a single injection.
Compatible with all GC/MS platforms
Sulfur or nitrogen chemiluminescence detector provides low ppb detection, equimolar response, and quantitation for sulfur or nitrogen contaminants without quenching from matrix.
Cost-saving advanced electronic pneumatic controllers such as Helium Conservation Module, Hydrogen Sensors, and Alternate Carrier Gas Solutions, dramatically reduce the amount of helium used offering both flexibility and higher levels of safety in your laboratory.
Optional Smart ID Keys, included with GC columns, provide information such as column usage with default parameters for configuration that helps automate method setup.
---
Technology
GC Intelligence
Built-in GC Intelligence that enables you to work smarter with autonomous monitoring, remote connectivity, and other time saving operations.
Learn More
Retention Time Locking (RTL)
Retention time locking (RTL) provides the same retention time on one Agilent GC or GC/MSD system to those on another like system with the same nominal column.
Learn More 
---
Direct Column Heating
Intuvo uses an efficient direct heating system that requires less than half the electrical power of a conventional GC while also significantly reducing the heat energy emitted back into the lab. This not only reduces electrical power consumption and costs, but also considerably reduces the demand on lab HVAC systems.
Learn more >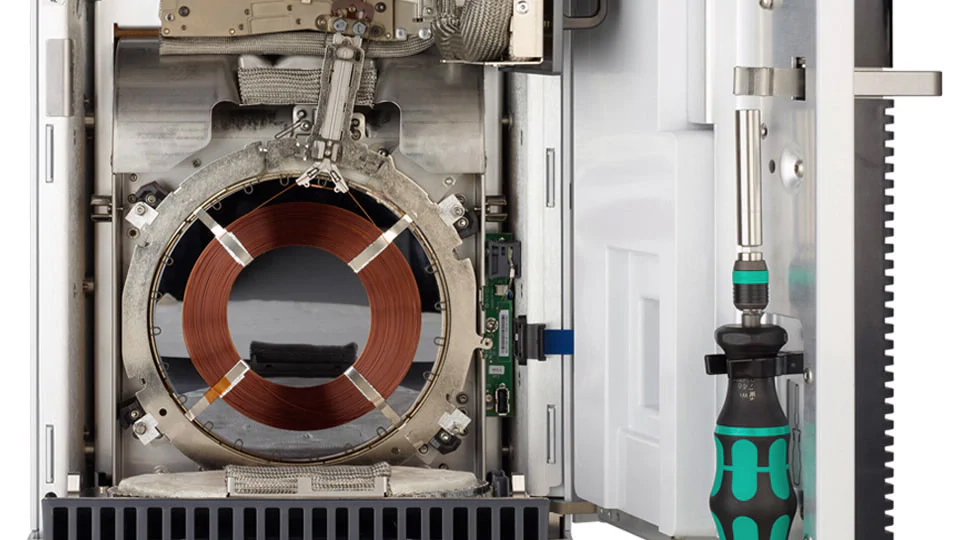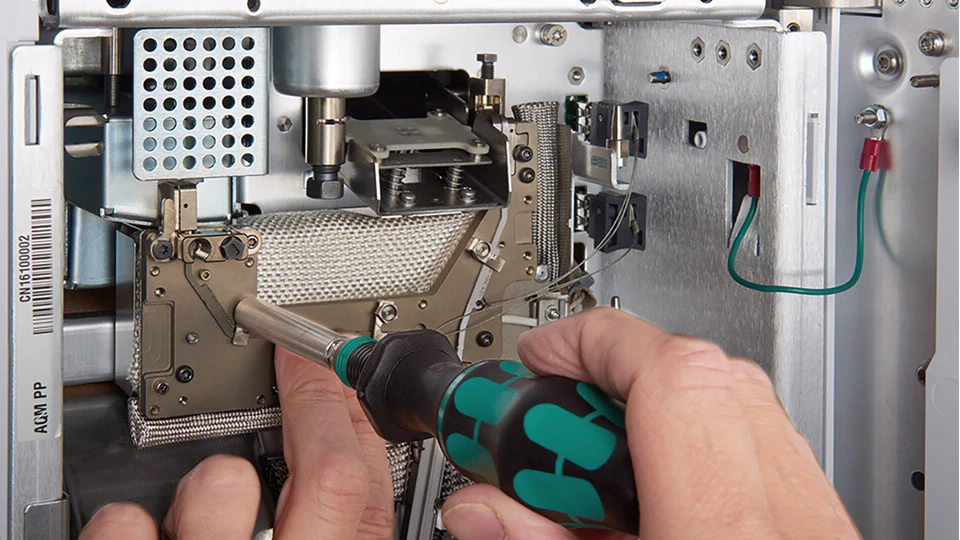 Path and Connections
A completely reimagined flowpath allows this GC to know how its configured, changes the way the column is heated, and eliminates the need for ferrules. Leaks due to improper ferrule connection are a leading cause of unplanned downtime, costing labs time and money. By coupling two planar face seals together with a torque driver, we can ensure exactly the right tightness for a leak-free seal. The click of the torque driver is an audible and tactile indicator of proper connection without the second guessing, overtightening, or leaks associated with ferrules and wrenches.
Learn more about Connections >
Learn more about Flow Path >
Eliminate Column Trimming
The Intuvo Guard Chip saves time by eliminating the need for column trimming. The power of a guard column is harnessed in an innovative metal microfluidic chip. It traps sample residue by providing almost one meter of inert flow path between the inlet liner and the column. With regular replacement, sample contamination never reaches the head of the Intuvo GC column – eliminating the need for column trimming.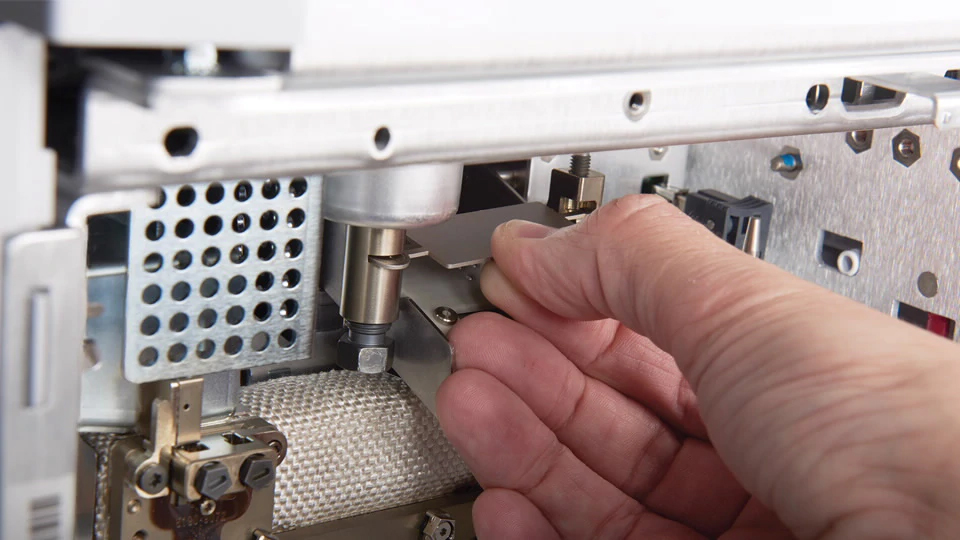 Agilent Intuvo 9000 GC System
Agilent Intuvo 9000 GC system—a new breed of GC system from the industry leader in GC innovation
Brochures / English / 08 Jan 2019 / 1.08 MB / PDF
Agilent Intuvo 9000 GC Flyer
Dream Bigger – Truly transformative innovation is much more than a clever idea made real.
Flyers / English / 26 Aug 2016 / 5.10 MB / PDF
Multiresidue Pesticide Analysis with the Agilent Intuvo 9000 GC and Agilent 7000 Series Mass Spectrometer
Intuvo Method for Pesticide Analysis
Application Notes / English / 26 Aug 2016 / 1.80 MB / PDF
Determination of nicotine, propylene glycol, and glycerol in e-liquids according to ISO/CD 20714 using an Agilent Intuvo 9000 GC
Accurate quantification of propylene glycol, glycerol and nicotine in liquids used in electronic nicotine delivery devices (e-cigarettes)
Quality Control of Fragrance Samples by GC-FID: Method Transfer from the Agilent 7890 GC to the Agilent Intuvo 9000 GC
Fragrance analysis with Intuvo 9000 GC
Analysis of Challenging Pesticides Regulated in the Cannabis and Hemp Industry with the Agilent Intuvo 9000‑7010 GC/MS/MS system: The Fast-5
Study demonstrated the accuracy, precision, LODs, LOQs, range, and linearity for the Fast-5 cannabis pesticides using the Agilent Intuvo 9000 7010B GC/MS/MS system
Profiling Flavors and Fragrances in Complex Matrices Using Linear Retention Indices Without Sample Preparation
Using an Agilent Intuvo 9000 GC and Thermal Separation Probe, complex matrices such as soap, scented candles, and toothpaste are analyzed without sample preparation.
Chromatographic Performance of Small ID Columns with the Intuvo 9000 GC System
Chromatographic performance on narrow bore columns for Intuvo
Light Hydrocarbons on the Agilent Intuvo 9000 GC with a Gas Sampling Valve
This application note describes a method for analysis of a standard hydrocarbon gas mixture with the Agilent Intuvo 9000 GC.
Ultrafast Simulated Distillation of Middle Distillates Using ASTM Method D7798 on the Agilent Intuvo Gas Chromatograph
Describes a rapid, middle-distillate simdis method using the Agilent Intuvo 9000 GC.
Analysis of Parabens in Soy Sauce and Vinegar by HPLC Using Agilent Chem Elut S Supported Liquid Extraction (SLE) Cartridges
Describes a method for soy sauce and vinegar-derived paraben analysis with the Agilent Chem Elut S SLE cartridges.
Increased Reproducibility in the Analysis of EU and EPA PAHs with the Agilent J&W Select PAH GC Column and Agilent Intuvo 9000 GC
Describes a method for the analysis of PAHs with the Agilent Select PAH GC column and SIM MS detection.
GC/MS Analysis of Semivolatile Organic Compounds Using an Agilent Intuvo 9000 GC, an Agilent 5977 GC/MSD and an Agilent J&W VF-5ms Column
Describes a method for the SVOC analysis while testing the robustness of the Agilent J&W VF-5ms Intuvo GC column.
Choose Value. Choose Reliability. Choose Agilent.
By providing advantages, savings, and efficiencies that impact every lab function, Agilent GC systems help you grow your business, maximize profitability, and minimize costs.
Agilent technology refresh program for forensics labs
Agilent technology refresh program for forensics labs
Agilent technology refresh program for pharmaceutical labs
Agilent technology refresh program for pharmaceutical labs
Agilent Intuvo 9000 GC Columns and Supplies
An ordering guide showing the innovative range of supplies and fittings which make Intuvo the most efficient, cost-effective, premium GC.
Agilent GC Instruments Are Now Within Your Reach
Lower pricing is just the beginning Need powerful GC technology to tackle immediate projects, complex matrices, or tough analyses? Want to be part of a group of chemists who benefit from insights that optimize lab operations? There's never been a better time to choose Agilent.
Dual Channel Blood Alcohol Analyzer Flyer
Agilent Dual Channel BAC analyzer for Forensics, Toxicology and Medical Examiner Labs
Examination of the Efficiency on High Temperature GC Columns and Strategies for Successful High Temperature Applications
An examination of the affect temperatures above 360 °C will have on the integrity of the column phase and brittleness of the column over extended periods of time.
Agilent GC Troubleshooting Guide Poster
Agilent's GC troubleshooting poster is your guide to solving common problems and staying productive.
Transferring Methods to Intuvo: Six Practical Examples
Six examples of transferring conventional methods to conventional-to-Intuvo methods.
Simplifying Method Translation to Intuvo
Six examples of transferring conventional methods to conventional-to-Intuvo methods.
Improving Return on Innovation in Gas Chromatography
Incremental Economic Value of the Agilent Intuvo 9000 GC System
---
Intuvo 9000 Gas Chromatograph Troubleshooting G4580-90005
Intuvo 9000 Gas Chromatograph Troubleshooting
---