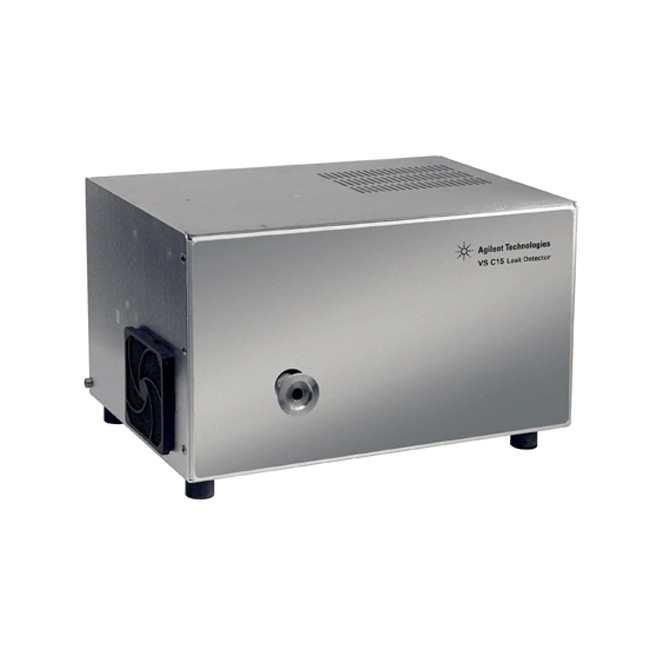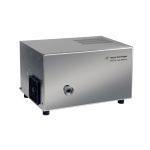 VS C15 Component Leak Detector
The Agilent VS C15 Component Leak Detector is a modular leak-testing package intended for applications in which the leak-detector components are more or less permanently mounted to the system. It incorporates Agilent's Contra-Flow vacuum design, which maximizes the protection of its components from contamination in industrial applications. An optional color touch-screen display is available for remotely showing all system status information and inputting all operating parameters.
---
Features
The most compact, easiest to integrate component system available – more than 50% smaller than competitive systems.
Simplified interface with only two cables required, one for power, one for communications.
Does not require mounting modules or bulky, expensive interconnecting cables that are found standard in most leak detection systems today.
Most comprehensive array of interface options, including serial, discrete I/O and Profinet.
Optional color touch screen display allows access to system status information and all operating parameters.
Selectable sensitivity scales and Contra-Flow™ vacuum design for fast, accurate measurements with maximum protection from contamination in industrial applications.
Critical leak detector components are safely housed in a single enclosure protecting them from the industrial environment.
---
Specifications
| | |
| --- | --- |
| Sensitivity ranges | 4 working ranges covering 1 × 10-3 to 1 × 10-9 atm-cc/sec |
| Minimum detectable leak | 5 × 10-10 atm-cc/sec, 5 × 10-10 mbar-l/sec, 5 × 10-11 Pa-m³/sec |
| Maximum test-port pressure | 5 Torr, 7 mbar, 667 Pa |
| Calibration routine | Automated or manual (internal or external) |
| Background suppression | Auto zero and auto zero < zero function |
| Display interface (optional) | High clarity TFT color touch screen |
| Display languages (selectable) | English, French, German, Spanish, Japanese, Korean, Mandarin |
| Set points | 5 set points: 4 for leak rate or pressure, 1 audio |
| Analog output | 0-10V, log 1V/decade & 2V/decade and linear (DB-9F) |
| Serial interface | RS-232 isolated @9600 baud (DB-9M) |
| Discrete I/O | Optically isolated, 5-24VDC outputs and inputs (DB-25S) |
| Networking interface | Profinet® I/O option (RJ45) |
| Power input | 24VDC ±5%, max. current 4A (Molex 03-12-1036) |
| Operating temperature | 5 to 48 °C |
---