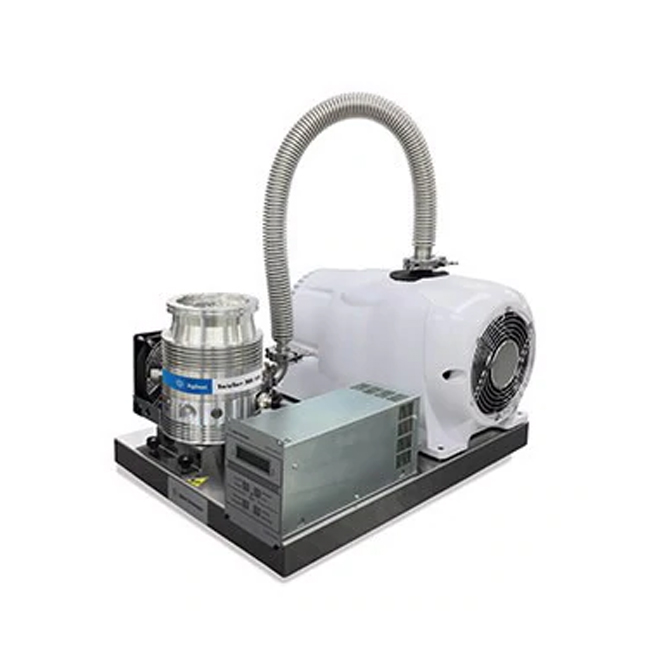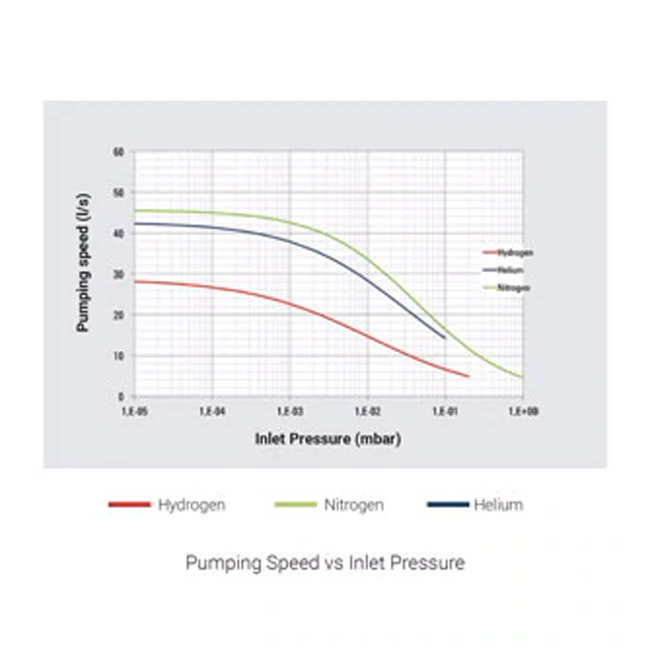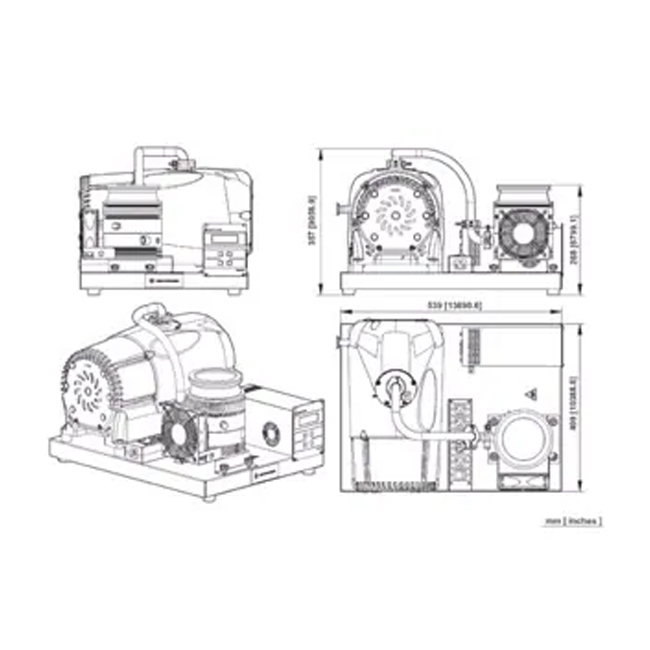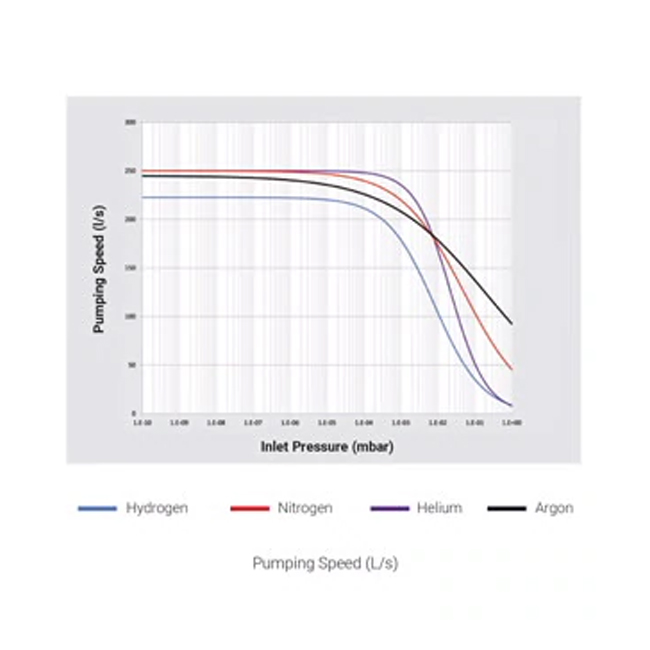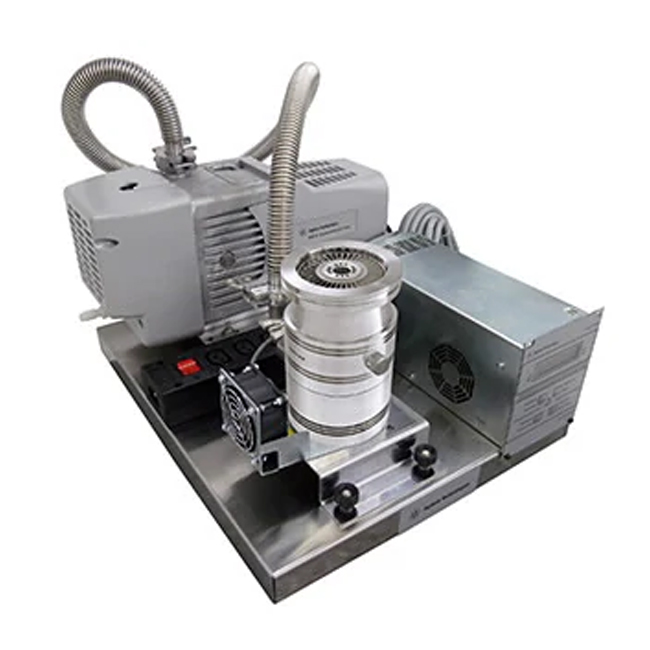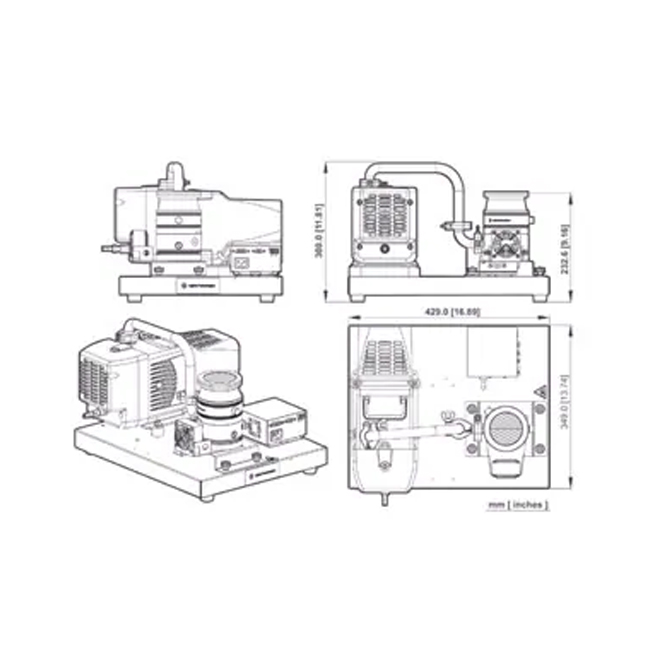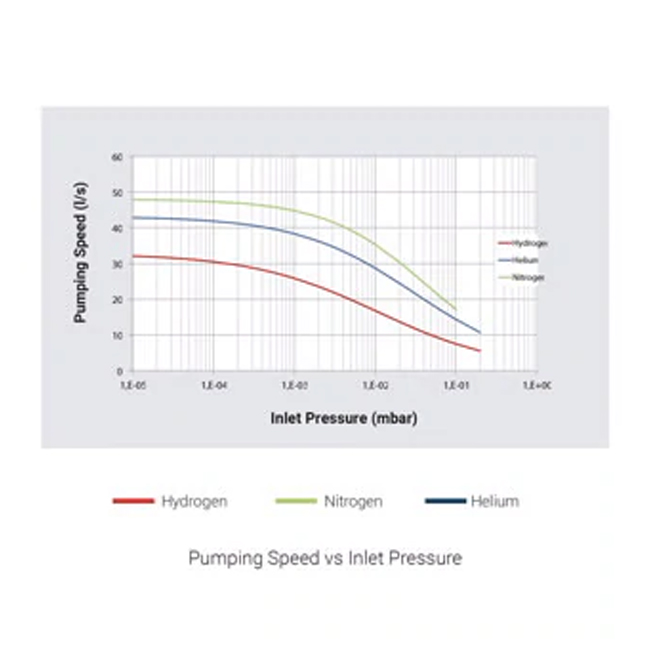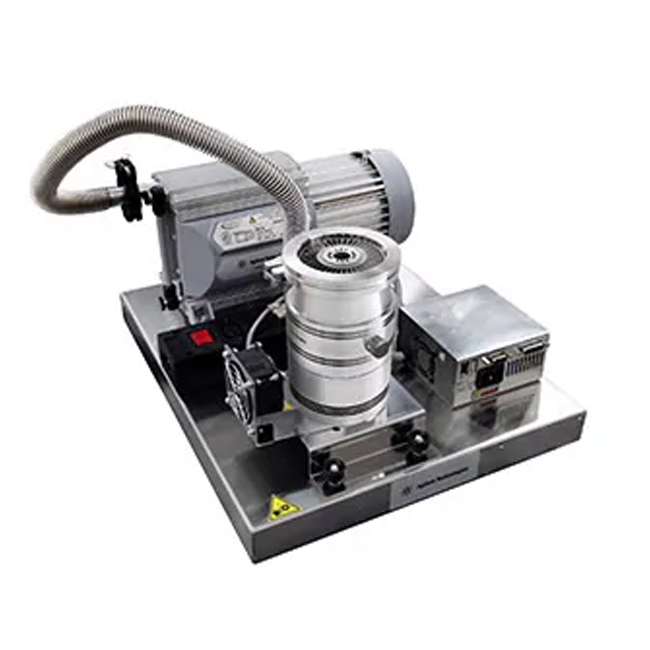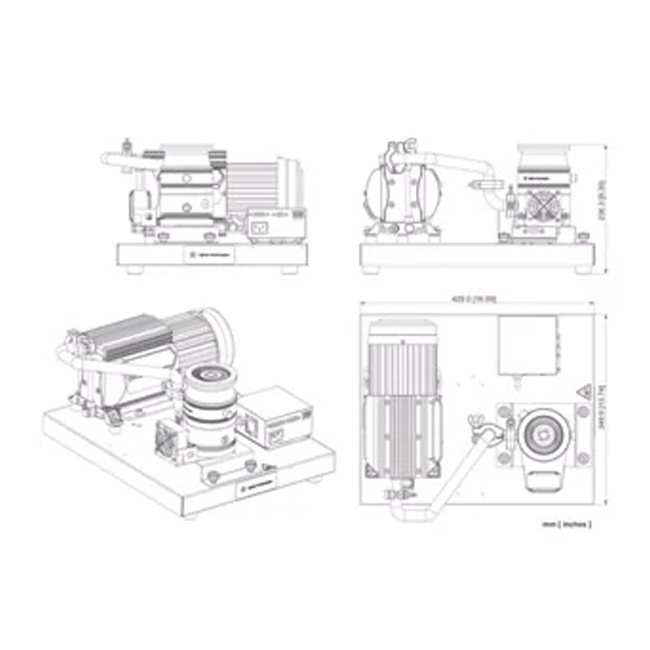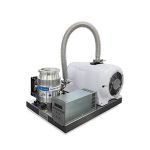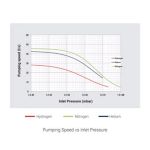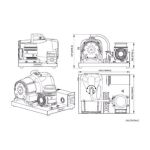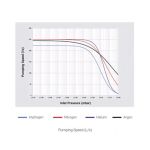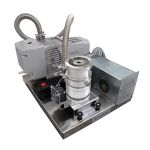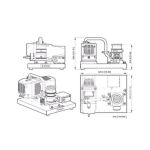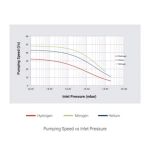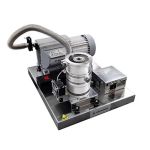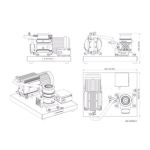 TPS-flexy
A modular, customizable high capacity pumping system on a roll-around cart.
TPS-mobile turbo pumping station offers a wide pumping speed range with 440 possible configurations that combine the small and medium-size turbomolecular pumps, backed by the IDP-series dry scroll pumps, or DS rotary vane pumps.
---
Features
Fast delivery: based on standard components to allow quick configuration, receiving, and assembly.
Flexibility: turbo pump can be detached easily from the system to be mounted in any orientation on the vacuum chamber, in minutes.
Customization: develop the ideal system based on your specific requirements.
Serviceability: easy and fast field replacement of single components provided with Advanced Exchange Service.
Ease-of-use: visual assembling instructions and video tutorial to get your system up and running in a few minutes.
Worldwide operation with 100, 120 and 240V options.
Gauge reading function available to provide the real time pressure reading on LCD display.
---