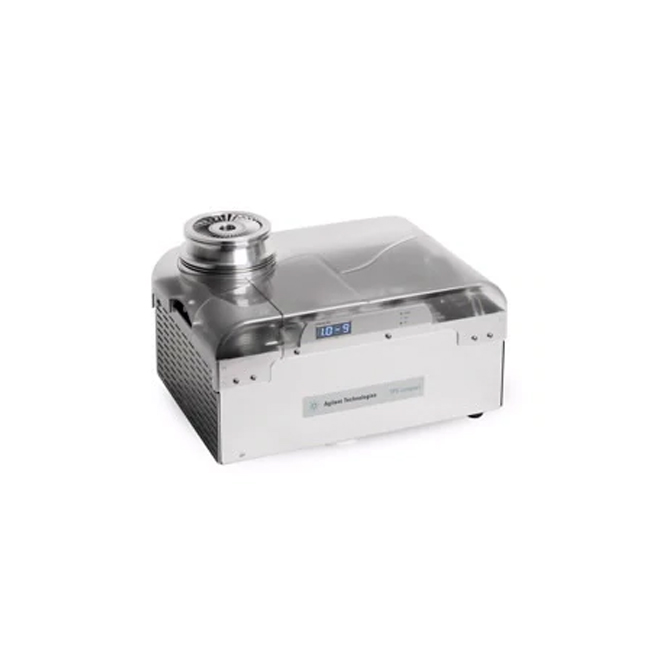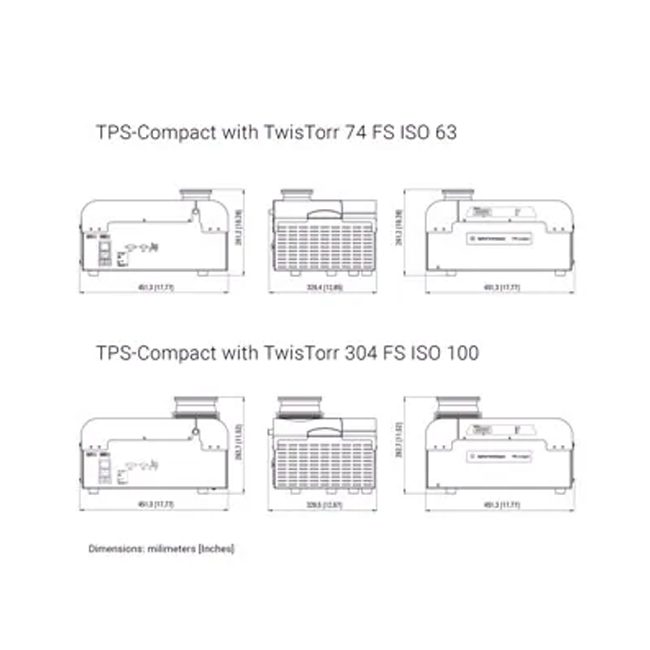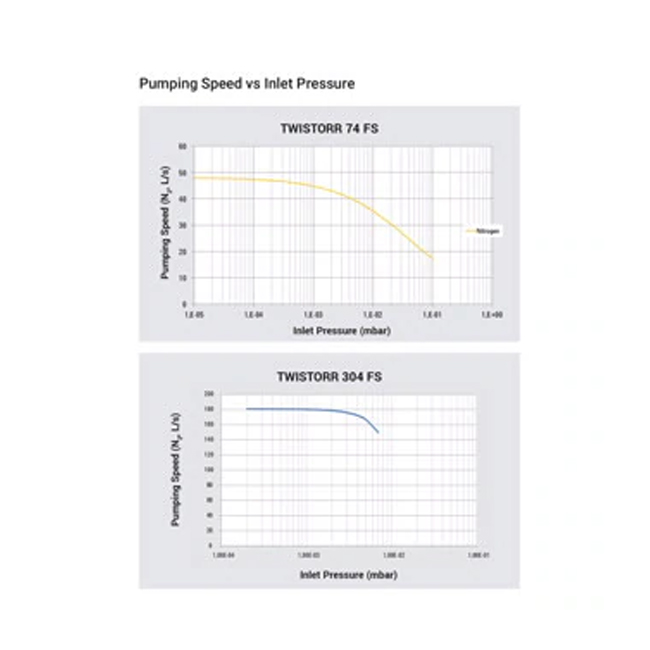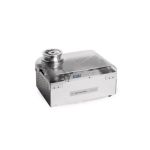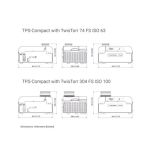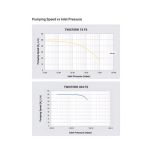 TPS-compact
A portable, fully Integrated, hydrocarbon-free pumping station powered by the innovative TwisTorr 74 FS and 304 FS turbomolecular pumps, backed by the unique Agilent 60 L/min IDP-3 dry scroll primary pump: the fastest pumpdown in the market.
An all-in, ready to use dry pumping solution with large pressure display, active gauge reading option, worldwide voltage, CE/CSA certified.
TPS-compact pumping system is ideal for medium size chambers in university laboratories, industrial applications, and medical applications.
---
Features
Fast roughing, compact footprint, dry and robust system
New generation turbo pumps TwisTorr 74 FS and 304 FS, and dry scroll backing pump IDP-3
Worldwide voltage (90–240 V) – CE/CSA certified
Excellent base pressure, down to 10-9 mbar
Wide range vacuum gauge reading capability
Large pressure data display
Serial or analogical communication, pressure driven setpoint, analog setpoint
Wheels option available
---
Specifications
 
Equipped with TwisTorr 74 FS
Equipped with TwisTorr 304 FS
Pumping speed
N2: 48 L/s (ISO 63, with inlet screen)*
N2: 180 L/s (with inlet screen)*
Base pressure**
1×10-9 mbar [CFF flanges]
1×10-9 mbar [CFF flanges]
1×10-8 mbar [ISO flanges]
1×10-8 mbar [ISO flanges]
Pumpdown time (15 L volume)
46 sec (100 mbar); 104 sec (1 mbar);
80 sec (16 mbar); 110 sec (3 mbar);
160 sec (1×10-4 mbar);
155 sec (6 x 10-5); 200 sec (1 x 10-5)
210 sec (5×10-5 mbar); 400 sec (1.3 x 10-5 mbar)
Turbo pump rotational speed
70,000 RPM
60,000 RPM
Start-up time
144 sec.
150 sec.
Operating ambient temperature
5 °C to 35 °C
5 °C to 35 °C
Input voltage and frequency
115 Vac 60 Hz or 220-240 Vac 50/60 Hz
115 Vac 60 Hz or 220-240 Vac 50/60 Hz
or 100 Vac 50/60 Hz
or 100 Vac 50/60 Hz
Maximum input power
260 VA
310 VA
Bakeout temperature
120 °C at inlet [CFF flanges]
120 °C at inlet [CFF flanges]
80 °C at inlet [KF/ISO flanges]
80 °C at inlet [ISO flanges]
Communications
RS-232 – Analogical I/O
RS-232 – Analogical I/O
Weight kg (lbs.)
16.7 kg [36.8 lbs]
20.1 kg [44.3 lbs]
---