Fully validated for clinical use, the Agilent K6460S LC/MS system will help your lab increase productivity with technology that has been purpose-built for your workflow.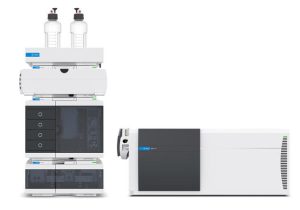 Who else but Agilent could design an LC/MS system that meets so many of your challenges:
The financial impact of inefficiency
The beauty of buying an all-in-one system from Agilent is its simplicity. The liquid chromatography system, the mass spectrometer, and the analytical software come fully integrated—and ready to take you from sample submission to result reporting in just a few clicks. The bottom line: Anyone can learn to run the K6460S. No prior experience needed. Plus, you won't have to worry about prolonged screen time keeping your team from other tasks.
The need to detect lower-concentration analytes
The K6460S is ideal, providing exceptional sensitivity and giving you full confidence in your results. Agilent Jet Stream technology helps to detect analytes of interest, even in complex matrices.