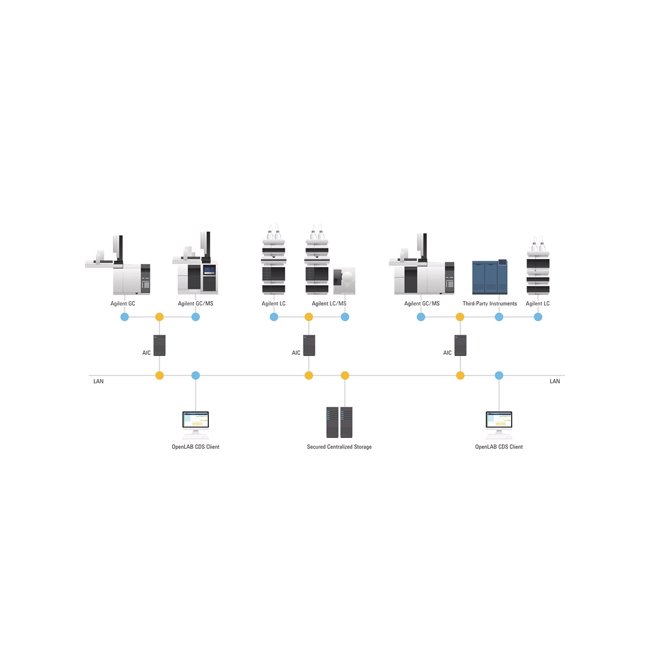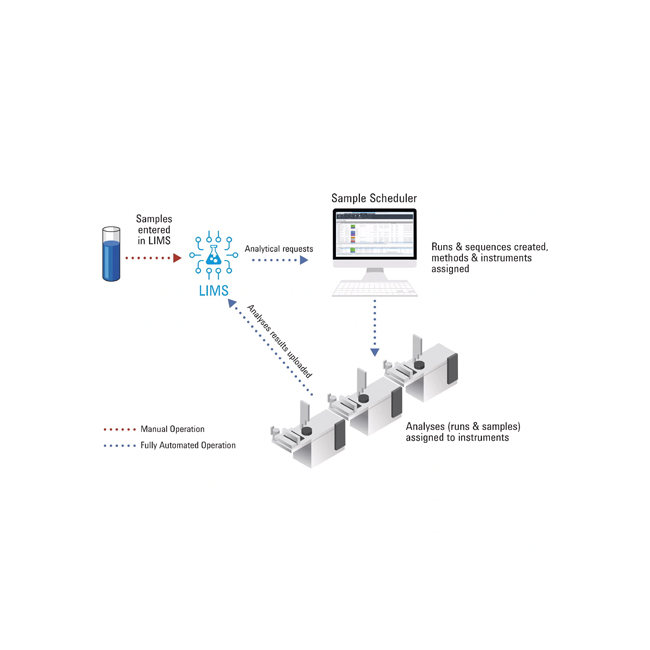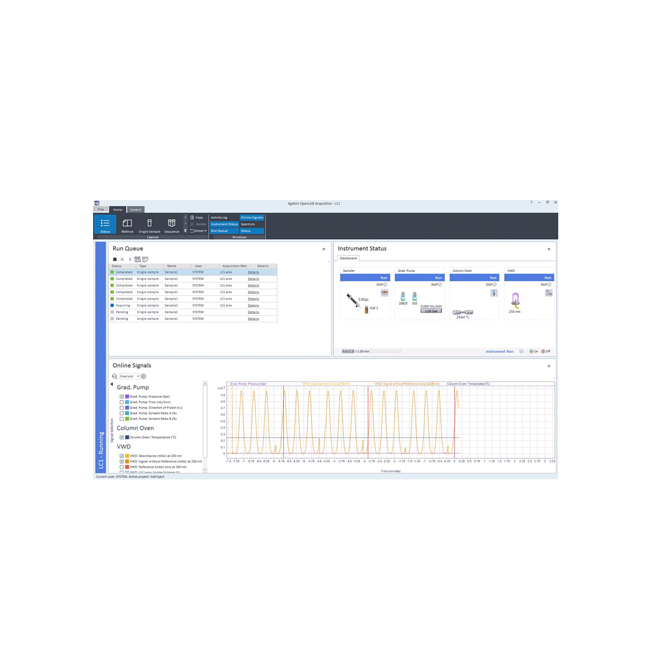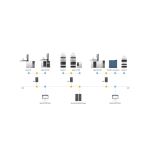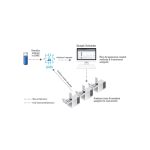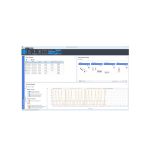 OpenLab CDS
Streamline your lab operations with a single, secure data system that combines chromatography and mass spectrometry into one software platform. Control your Agilent GC, LC, single quadrupole GC/MS, LC/MS instruments as well as other vendors' instruments in the lab, and save substantial time managing software and training staff. New tools in OpenLab CDS provide time-saving steps in the analysis, interpretation, and reporting workflows, so you can identify key information and improve turnaround time. Optional built-in technical controls provide peace of mind for analytical labs that need the highest level of data integrity.
---
Features
One software for Agilent GC, LC, GC/MS, LC/MS and other vendors' instruments provides same user experience and allows viewing data across techniques and instruments with the same user interface.
Support for Mass Spectrometry including data acquisition, data processing, and reporting.
Data integrity features to ensure work quality, manage records effectively, and enhance data security.
New user interface displays only the relevant tools and information you need for your current work.
Built-in custom calculations eliminate errors caused by data export.
Advanced reporting capabilities make generating even complex reports faster and easier.
Superior data analysis such as Peak Explorer speed data processing and review.
Centralized instrument management and system administration increase lab efficiency and instrument uptime.
A scalable architecture that allows the system grow with your lab.
Built-in technical controls ensure the security of your data, control access, and facilitates compliance.
Audit trails now include confirmation and documentation of audit trail reviews as part of the electronic record – so you can review the audit trail and records in parallel.
On-demand learning tools get staff up to speed quickly.
Automated software migration tools preserve result sets, methods, user and instrument information from legacy ChemStation, ChemStation Edition, EZChrom Edition, and Galaxie CDS.
On-demand tutorials make it easy to get started with OpenLab CDS.
Automated qualification tool that performs software qualification and verification tasks to ensure your software is operating as intended.
---
Specifications
Supported instruments
Agilent LC
1100/1200 Series (including 1120 LC systems),
1220/1260/1290 Infinity LC Systems,
1220/1260/1290 Infinity II LC Systems
Agilent LC/MS
6100C Series Single Quadrupole LC/MS,
LC/MSD iQ,
LC/MSD,
LC/MSD XT
Agilent GC
6850/6890 GC System,
7890/7820 GC System,
8890/8860 GC System,
Intuvo 9000 GC System,
490 Micro GC System,
990 Micro GC System,
and associated Headspace/ Autosamplers
Agilent GC/MS
5975 Series GC/MSD (excluding 5975T),
5977 Series GC/MSD
Antec ECD LC
DECADE Elite, DECADE Lite (distribution by Antec only)
CTC LC
PAL-3
Hitachi LC
Chromaster, LaChrom Elite, ChromasterUltra RS
Metrohm IC
Professional IC Vario, Compact IC Flex, Professional Sample Processor, IC Sample Center, Professional UV/Vis Detector Vario, Professional Detector Vario, Dosino, Eluent Production Module, Extension Module Vario, IC Amperometric, IC Conductivity Detector, Remote Box MSB  (distribution by Metrohm only)
Shimadzu LC
LC-20 (Prominence), LC-30 (Nexera), LC-2030 (Prominence-i), LC-2030C, LC-2030C 3D, LC-2040 (Nexera-i), LC-2040C, LC-2040C 3D, SPD-M20A/SPD-M30A
Shimadzu GC
GC 2010, GC 2010 Plus, GC 2014, GC-2014C, HS-10, HS-20, Nexis GC-2030
PerkinElmer LC
Flexar LC
PerkinElmer GC
Clarus GC 400, 480, 500, 580, 590, 600, 680, 690, TurboMatrix Headspace
Scion/Bruker/Varian GC
436/450/456 GC, CP-3800, CP-3900/430 GC, and associated autosamplers
Sedere ELSD
Sedex 80LT, Sedex 85LT, Sedex 90LT, Sedex FP, Sedex LC, Sedex 100LT (distribution by Sedere only)
Thermo Fisher LC
Accela, Surveyor, Ultimate 3000, Vanquish, Corona Veo and Veo RS
Thermo Fisher GC
Focus GC, Trace GC Ultra, Trace 1300/1310 plus samplers (TriPlus AS, TriPlus RSH, TriPlus 300 HS, TriPlus 100 LS,AI-1310, AS-1310)
Thermo Fisher IC
Dionex ISC – (5000, 5000+)
Valco/ VICI Valve
Standard Electric Actuator with SVI option (multi-position),
Micro-electric actuator (two-position and multi-position),
Universal actuator (two-position and multi-position)
Waters LC
ACQUITY UPLC, ACQUITY UPLC I-Class, ACQUITY UPLC H-Class, ACQUITY UPLC H-Class Bio, ACQUITY ARC, ACQUITY CHC, ACQUITY CM-AUX, 2998 PDA, 2489 UV, Alliance 2690, Alliance 2695, e-Alliance e2695, 996 PDA, 2996 PDA, 2487 UV, Alliance 2489 UV, Alliance 2998 PDA, 2414 RID
---