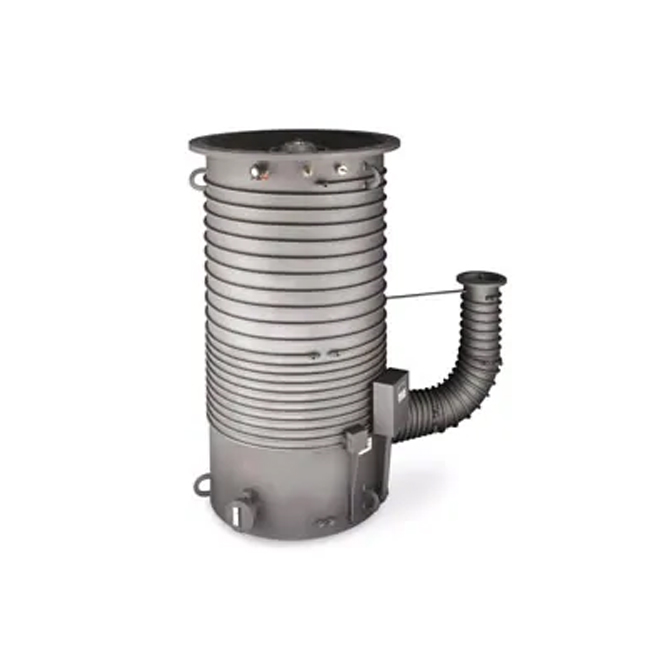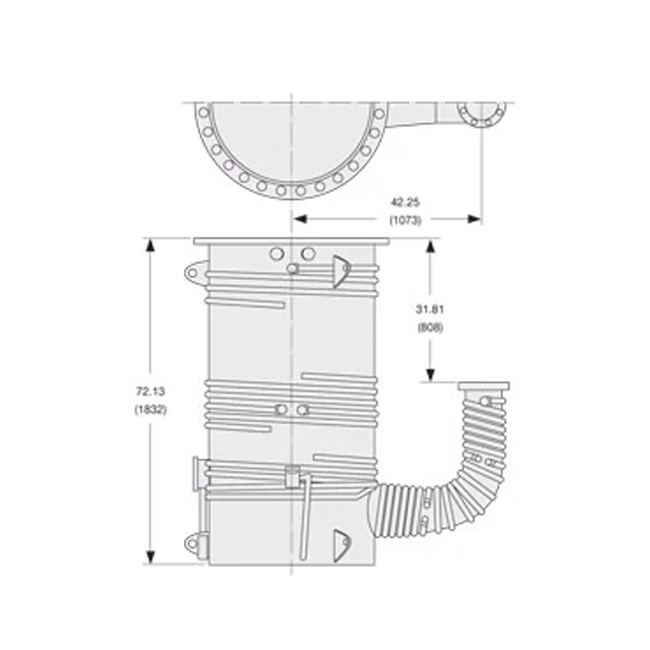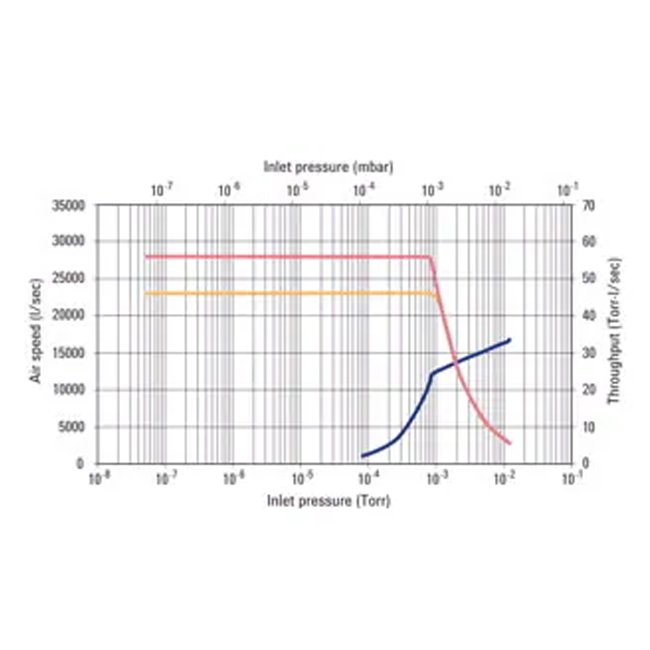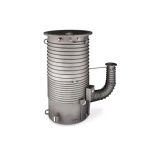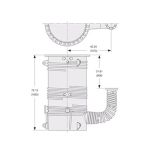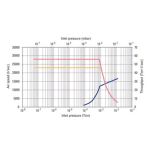 NHS-35 Diffusion Pump
Available in 2 in. and 16 in. through 35 in. sizes, the low-cost HS-series pumps provide high speed, low ultimate pressure, high throughput, high tolerable forepressure, and low backstreaming. The HS-Series diffusion pumps come with full thermal protection and optional quick-cool coils. The 16 in. through 35 in. pumps come with sight glass/fill and drain assemblies, and are available with ASA or ISO flanges.
---
Features
Five-stage stainless steel fractionating jet purifies fluid.
High tolerable forepressure.
Full thermal protection.
Fluid-level sight glass provides quick indication of pump fluid status at all times.
Foreline baffle prevents fluid loss to backing system.
Optional halo baffle cold cap reduces backstreaming without adding height.
Standard gauge port (NW-25) below inlet flange included.
Optional quick cool coil.
---
Specifications
Pumping Speed, Operating Range Pumping Speed, AVS 4.1 (1963)
28,000 l/s air, 35,000 l/s He and H2

50,000 l/s Air

Maximum Throughput
25 T-l/s (33 mbar l/s) in operating range, 35 T-l/s (45 mbar-l/s) @ 0.01 torr
Operating Range
9 x 10-4 to < 5 x 10-8 torr (1.2 x 10-3 < 6.5 x 10-8 mbar)
Maximum Forepressure
No Load – 0.55 torr (0.71 mbar), Full Load – 0.40 torr (0.52 mbar)
Recommended Backing Pump
≥ 300 cfm (510 m3/hr)
Backstreaming Rate, Standard Cold Cap
<5 x 10-4 mg/cm2/min
Warmup Time
60 minutes
Cooldown Time
180 minutes
Fluid Charge
3 U.S. gallons (11.3 liters)
Electrical Requirements
3 ph, 50/60 Hz, 240/415/480 VAC
Pump Power
24,000 watts
Cooling Water Requirements
4 gpm (800 l/hr) at 60-80°F (15-26°C)
Recommended Fluid
DC-704
---