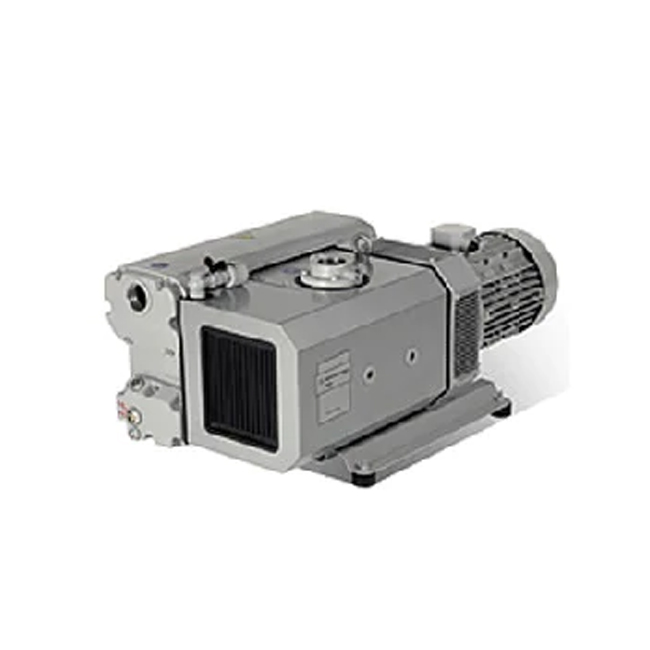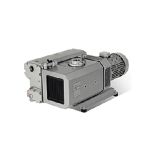 RPS-1001/301
High quality air-cooled RPS-1001/301 Series Roots Pumping System combine the ruggedness and reliability of high capacity MS-Series pumps with the wide operating range of roots pumps. RPS Series Roots Pumps are designed for optimum system integration and enable continuous operation and monitoring of vacuum systems. Pumps deliver low noise and vibration levels, and the compact, easy to use systems also have long maintenance intervals. RPS-1001/301 pumps are ideal for use in applications demanding the highest levels of cleanliness and as backing pumps for industrial processes such as large area coating and vacuum metallurgy.
---
Features
Optional electronics for the continuous operation and monitoring of vacuum systems.
Precision-engineered seals preventing contamination, and high capacity condensation traps.
A nominal pumping speed of 1000/1200 m3/h (590/710 cfm).
Dynamically balanced rotors and precision ground gears resulting in low operating noise and vibration levels.
Dimensions of 750 x 1153 x 1195 mm and a total weight of 510 / 530 kg.
Inverter-driven pump options enable very constant pumping speed worldwide, regardless of line frequency.
---
Specifications
| | |
| --- | --- |
| Nominal pumping speed, 50/60 Hz | 1000/1200 m3/h (590/710 cfm) |
| Ult. total pressure (gas ballast closed) | ≤ 7 x 10-3 mbar (≤ 5 x 10-3 Torr) |
| Ult. total pressure (gas ballast open) | ≤ 2 x 10-2 mbar (≤ 1.5 x 10-2 Torr) |
| Roots pump start up pressure | ≤ 50 mbar (≤ 37.5 Torr) |
| Power (50/60 Hz) | 4,0 + 5,5 / 4,8 + 7,5 kW (5.3 + 7.3 / 6.4 + 10.0 HP) |
| Power Supply Voltage (50 Hz) | 230 / 400 V |
| Power Supply Voltage (60 Hz) | 208-230 / 460 V |
| Noise level (measured according to EN ISO 2151 (50/60 Hz)) | 74 / 76 dB(A) |
| Oil charge | 1,5 + 7,0 liter (1.6 + 7.4 qt) |
| Working Ambient Temperature Range | +12 +40 °C (+54 +105 F) |
| Storage Temperature | -15 +70 °C (+5 +158 F) |
| Dimensions D x W x H | 750 x 1153 x 1195 mm (29.5 x 45.4 x 47 in) |
| Total weight (50/60 Hz) | 510 / 530 kg (1130/1170 lb) |
---