GC/MS Methods for the Accurate Determination of Nitrosamines Produced in the Manufacture of APIs and Drugs
manager

Details:
Date:
Thursday, 21 January 2021
Time:
14:00PM – 15:00PM Singapore / Kuala Lumpur
13:00PM – 14:00PM Bangkok / Hanoi / Jakarta
12:00PM – 13:00PM Dhaka
11:30AM – 12:30PM Colombo
11:00AM – 12:00PM Karachi
Discover how Agilent GC/MS solutions can accurately detect, identify and quantify nitrosamines in APIs and drug product
Recently, the U.S. Food and Drug Administration found nitrosamines impurities in several ranitidine and sartan-based drugs, resulting in widespread recall of these drugs
Several GC/MS based approaches have since been published to provide options for regulators and industries to detect nitrosamine impurities in ranitidine and sartan drug substances and drug products
In this webinar, you will learn about:
What mutagenic impurities are and why it is important to characterize and quantify them even when present in trace amounts
Current regulatory guidelines for mutagenic impurity analysis with an emphasis on nitrosamines in Angiotensin II Receptor Blockers (Sartan) and Ranitidine drug
Approaches for the confident identification and quantification of nitrosamines in APIs and drugs
Registration is complimentary, and we look forward to sharing more with you!
Presenter
Lay Peng Tan
GC/GCMS Applications Scientist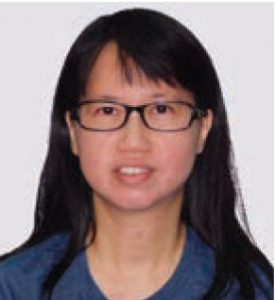 Tan Lay Peng is currently an Applications Scientist for the GC and GCMS product line at Agilent Singapore. She began working at Agilent Singapore in 2000 as a customer trainer in charge of delivery of training courses on the operation, maintenance and troubleshooting of GC and GCMSD for customers. In 2008, she became an Applications Scientist supporting the GC and GCMS product line. Previously, she was a Senior Chemical Engineer for Western Digital Singapore and oversaw the chemical analysis of incoming components for the hard disk drive. She graduated from the National University of Singapore with a bachelor's degree in chemical engineering and a Master of Science in Materials Science & Engineering.
Q&A Panelist
Soon Thien Liaw
GC/GCMS Product Specialist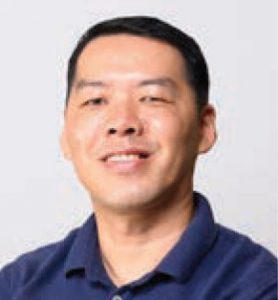 Liaw Soon Thien is a GC & GCMS Product Specialist in Agilent Technologies. He has over 9 years of experience in the gas phase analytical instrument field and actively supports the technical and applications perspective in order to maintain and grow the GC and GCMS business for Agilent.
Need Assistance?
Have a question about this event? Or just need some assistance. We're here to help.
Contact: Melissa Chan (+65 6215 8438) | email: melissa.chan@agilent.com | www.agilent.com
This information is subject to change without notice.
© Agilent Technologies, Inc. 2020 Published in Singapore, January 3, 2021