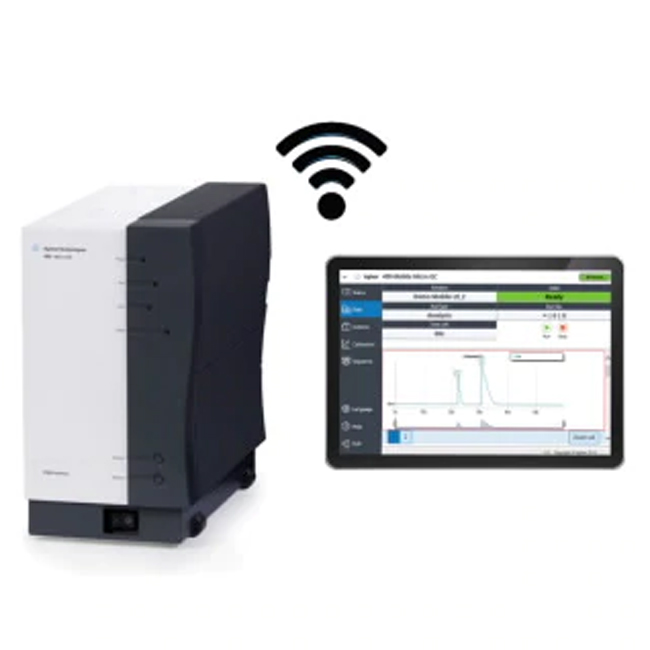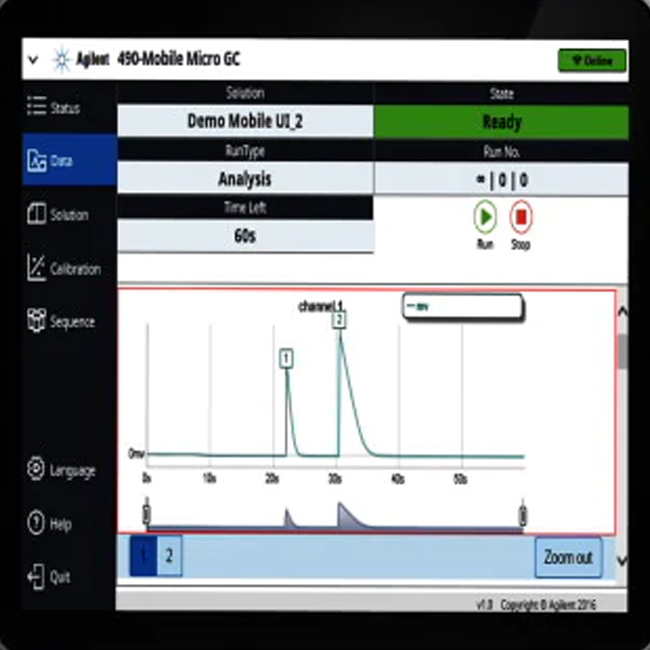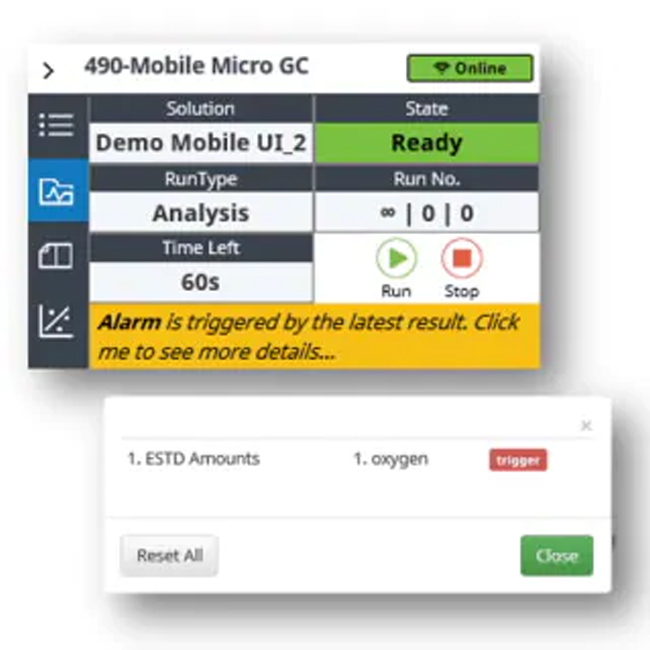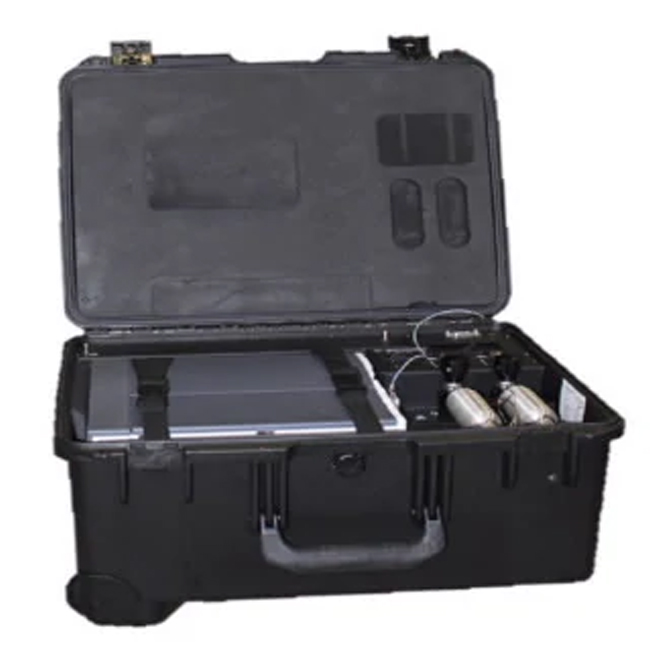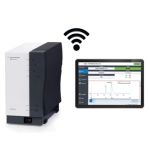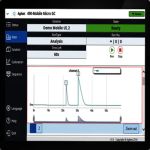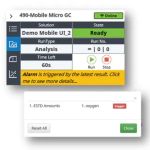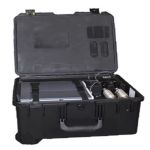 490- Mobile Micro GC System
The 490-Mobile Micro GC is a portable GC system with wireless connection to a mobile device, such as a phone or tablet, which eliminates the need to carry cables and a laptop.
Analysis results can be viewed in full or reported in "true/false." Optional alarms further improve follow-up actions by the operator.
---
Features
All features of the base instrument, plus:
An intuitive browser-based user interface, compatible with any mobile device (phone, tablet or laptop) and offering basic GC control functionality that includes: choose method, start/stop run, single point calculation, choose and start a sequence
Wifi connection reduces installation time and eliminates need for cables, making it easier and safer to enter remote and difficult to reach locations
Optional software packages include energy metering for natural gas
Available accessories include a self-containing field case providing carrier gas and power
A new web browser based user interface perfectly suited for your mobile device (phone, tablet or laptop)
Basic GC control functionality includes: start/stop run, choose method, do a single point calibration, choose and start sequence
No need for a laptop nor cables
carry-on luggage is reduced significantly making it easier to enter remote and difficult to reach locations.
Immediate wireless connection ensures a quick setup.
As the instrument is fast up-and-running, results are available more quickly and your time is used more efficiently.
Having a wireless connection to the Micro GC there is no need to stand and wait directly next to the instrument. You can stay in your car or take shelter
---